Disclaimer: by continuing to read anything below this sentence, you understand and agree that a sense of humor is important and that you have it.
Who I am
My name is Igor Oseledko and this is my personal blog. This is, like, literally my name and this is, totally, my blog. My website address is: https://www.igoroseledko.com. The bottom line: if I was using your personal data to make money, I would've hired a lawyer to write this policy. I don't and I didn't.
What personal data I collect and why I collect it
I don't want any of your personal data and I collect nothing on purpose. But I do realize there may be some shady plugins doing something creepy that I am not aware of. I'm just one man and I do my best…
Comments
When visitors leave comments on the site, I collect the data shown in the comments form, and also the visitor's IP address and browser user agent string to help spam detection.
An anonymized string created from your email address (also called a hash) may be provided to the Gravatar service to see if you are using it. The Gravatar service privacy policy is available here: https://automattic.com/privacy/. After approval of your comment, your profile picture is visible to the public in the context of your comment.
Media
If you upload images to this website, you should avoid uploading images with embedded location data (EXIF, GPS, etc). Visitors to the website can download and extract any location data from images on the website.
Contact forms
Cookies
If you leave a comment here, you may opt-in to saving your name, email address and website in cookies. These are for your convenience, so that you do not have to fill in your details again when you leave another comment. These cookies will persist for one year. Unless my server crashes, in which case the Cookie Monster will eat your cookies.
If you have an account and you log in to this site, I will set a temporary cookie to determine if your browser accepts cookies. I know, this sounds crazy. This cookie contains no personal data and is discarded when you close your browser.
When you log in, I will also set up several cookies to save your login information and your screen display choices. Login cookies last for two days, and screen options cookies last for a year. If you select "Remember Me", your login will persist for two weeks. If you log out of your account, the login cookies will be removed.
If you edit or publish an article, an additional cookie will be saved in your browser. This cookie includes no personal data and simply indicates the post ID of the article you just edited. It expires after 1 (one) day.
Embedded content from other websites
Articles on this site may include embedded content (e.g. videos, images, articles, etc.). Embedded content from other websites behaves in the exact same way as if the visitor has visited the other website.
These websites may collect data about you, use cookies, embed additional third-party tracking, and monitor your interaction with that embedded content, including tracking your interaction with the embedded content if you have an account and are logged in to that website. I hate those sites, but I need their services.
Analytics
I don't do any because I don't care. Having said that, I do have a Google counter and some-such and those guys are ridiculously greedy. It's one of those can't-kill'em-can't-live-with'em scenarios.
Who I share your data with
I do not share your data with anybody on purpose. To the best of my knowledge. Honestly.
How long I retain your data
If you leave a comment, the comment and its metadata are retained indefinitely (well, a lot less than that, but the lawyer people say "indefinitely" is the correct adverb in this situation). This is so I can recognize and approve any follow-up comments automatically instead of holding them in a moderation queue.
For users who register on my website (if any, 'cause that'd be weird and redundant), I also store the personal information they provide in their user profile. All users can see, edit, or delete their personal information at any time (except, they cannot change their username). Website administrators can also see and edit that information.
What rights you have over your data
If you have an account on this site, or have left comments, you can request to receive an exported file of the personal data I hold about you, including any data you have provided to me. You can also request that I erase any personal data I hold about you. This does not include any data I am obliged to keep for administrative, legal, or security purposes.
Where I send your data
Visitor comments may be checked through an automated spam detection service. I don't know how that shit works, so just Google it.
My contact information
See the Contact Form
Additional information
How I protect your data
I've been a Unix SysAdmin for more than twenty years. Protecting data is my job. Literally, making my next mortgage payment depends on my ability to protect certain data. Even though this is a personal blog, I take my job seriously.
The best way to protect data one doesn't need is not to have it in the first place. I don't need your data. I literally don't care who you are, where you are, or why you are. All my logs beyond the minimal legal requirements are redirected to /dev/null.
And if you're not a Unix type, /dev/null is not just a trash bin – it's a black hole. And if you want to give me money for no reason at all – don't. I have enough. Not plenty, but enough.
My data breach procedures
Three canisters full of liquid nitrogen for disposing of hard drives and DLT tapes. Two industrial wood chippers for shredding hardware and anyone holding it. Six semi-automatic twelve-gauge shotguns with twelve thousand rounds of Winchester SXP Defender ammo. Some Soviet surplus anti-tank landmines. A very antisocial bobcat. Like, seriously, this guy will shred your face just because it's Tuesday.
What third parties I receive data from
The Internet. Don't give him any personal data: that guy can't keep a secret!
What automated decision making and/or profiling I do with user data
Your data is automatically deleted by a singularly obsessive-compulsive cron job.
Industry regulatory disclosure requirements
The four anti-tank landmines buried in my front lawn (and the two – I think it's two – in the back lawn) are regularly inspected for casing rust, detonator action, adequate firing mechanism movement, booster charge readiness, and main charge viability.
There's total video monitoring of the property. This is to ensure that, when you step on one of the landmines, I get a choice of angles for every part of you that will be flying through the air. Gotta keep those YouTube subscribers well-fed…
The irritable bobcat is pretty much free to roam the property at will, but does attend the weekly staff meeting.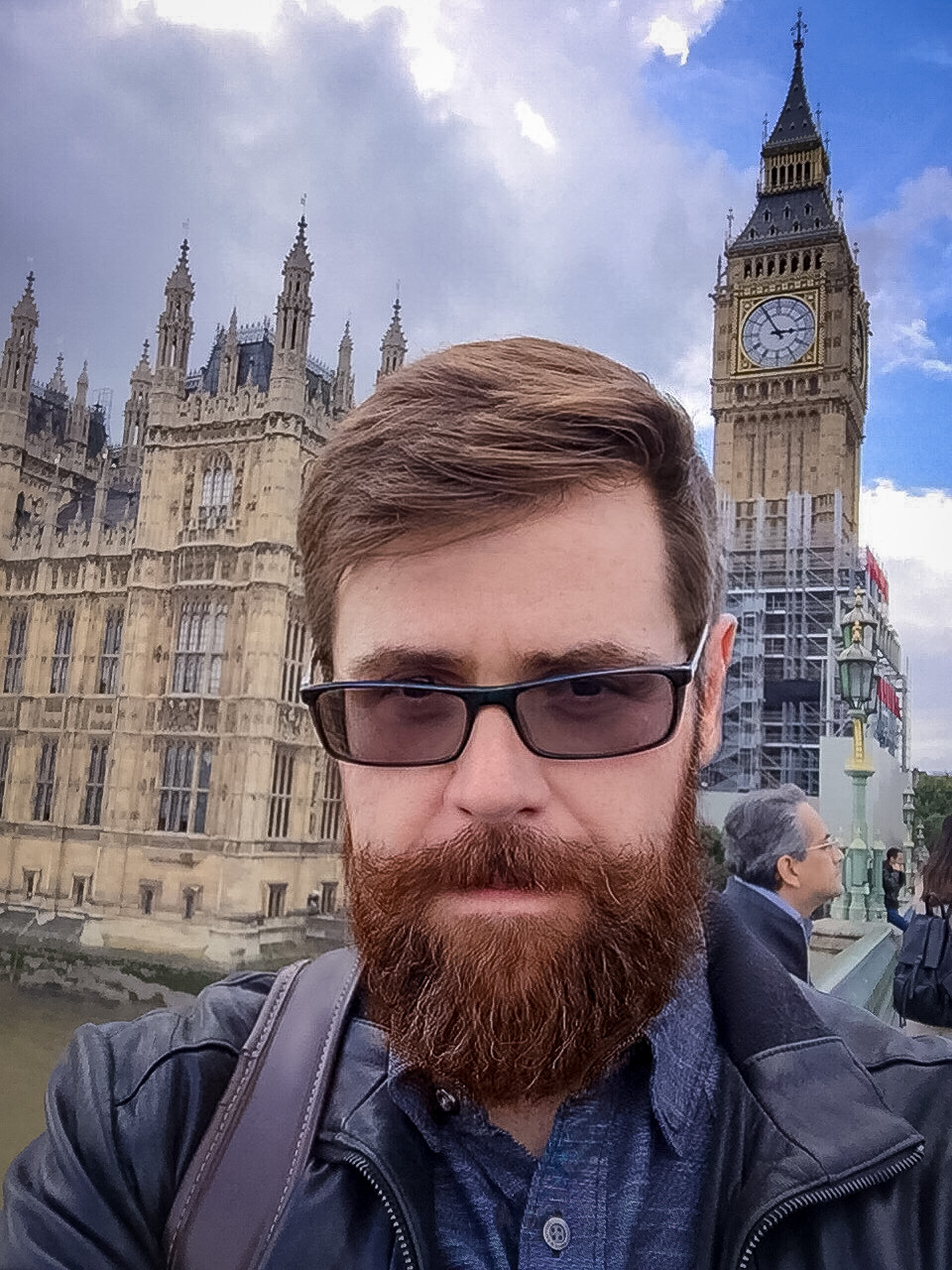 Experienced Unix/Linux System Administrator with 20-year background in Systems Analysis, Problem Resolution and Engineering Application Support in a large distributed Unix and Windows server environment. Strong problem determination skills. Good knowledge of networking, remote diagnostic techniques, firewalls and network security. Extensive experience with engineering application and database servers, high-availability systems, high-performance computing clusters, and process automation.